Letting and Property Management services in

Teignbridge & Torbay
Carrick Johnson is a long established Letting and Property Management
for Teignbridge and Torbay
We are a family business that genuinely cares about our properties and the landlords we do business with.
We focus on putting the 'right' tenant in your property, unlike some agents, who place the 'first' tenant that comes along.
We are specialists in letting and property management, so we have vast knowledge of the local neighbourhood and the current letting market conditions.
Our highly trained will VALUE, MARKET & ADMINISTER each element of the letting process efficiently and effectively; therefore our exceptional care and attention to detail, ensures a harmonious, long term and trusted relationship on both sides.
 It's important to us and your landlord that you are happy in your new home so we do our very best from the start to ensure you are fully informed about every aspect of renting the property.  Therefore if issues do crop up, you have our assurance that these are dealt with as quickly as possible.
We know how important it is to you to have great tenants that can afford your property so they treat their new home with respect long term.
Our routine visits check the condition of your property and that it is being treated with care and respect.
Carrick Johnson, founder of Carrick Johnson Lettings and Property Management, has built a career in the property industry that spans over 40 years.  Carrick is one of the most highly industry qualified individuals in the Teignbridge and Torbay area; his loyal team is dedicated to providing a second to none service resulting in a well-deserved reputation for reliability in Letting and Property Management.
We currently offer a landlord referral scheme. If a referral from you then becomes a fully managed tenanted property, we will pay you £100 as a thank you!
All the owner of the property has to do, is advise us that you referred them and once the tenant moves in, we will forward the money to you. If the landlord owns multiple properties it will be £100 per property rented and fully managed through us!
Why not call today!
Retirement Apartment in quiet area of Newton Abbot,
£1675pcm – Truly exceptional 4 bedroom penthouse apartment with stunning views over Torbay
£750pcm – Immaculate refurbished 2 bedroom terraced house in Heathfield
Letting and Property Management relies on transparency at every stage of the working relationship.
Our  Letting and Property Management fees are clearly published for all to see.
WHEN WE MAKE PROMISES, WE KEEP THEM!
With property investment remaining a great way to make your money work for you, most landlords come to the rental market by design.However there are those who find themselves with a property due to circumstance.This could be someone who has inherited a property, or...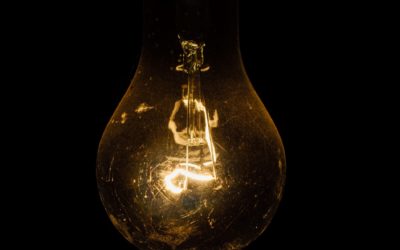 There have been a number of different regulatory changes related to the rental sector and landlords
These new Regulations require landlords to have the electrical installations in their properties inspected and tested by a person who is qualified and competent, at least every 5 years. Landlords have to provide a copy of an Electrical Installation Condition Report (EICR). This is a formal document that is produced following an assessment of the electrical installation within a property. It must be carried out by an experienced qualified electrician or approved contractor.
Having been working from home for three months, the Carrick Johnson Lettings team in Newton Abbot are now back in our office, having built screens etc, to keep our staff and our visitors safe. "There has also been a big surge in the number of landlords looking to get new purchases onto the letting market in the aftermath of the lock down and new research shows these are key qualities being looked for by house buyers, eager for a change of scenery. More..