Conveniently located in the centre of Newton Abbot this first floor studio flat offers spacious open plan living. There is a shower room and separate WC. The flat has period features such as a feature fireplace and attractive sash windows overlooking Queen Street.
Council Tax Band A
Spacious open plan living space
Large feature windows
High Ceilings
Fireplace
Shower room
Secure entrance
First Floor
The asking rent does not include charges that may be payable before and/or during the duration of the tenancy, therefore you may be required to make one or more of the following permitted payments:
A tenancy deposit of 4 weeks' rent
Interest at a rate of 3% above the Bank of England's base rate, for late payment of rent (which is more than 14 days overdue)
Holding Deposit of 1 weeks rent is required prior proceeding to the referencing stage of your application **
Payments associated with early termination of the tenancy when requested by the tenant
Payments to service providers in respect of utilities, communication services, TV licence and council tax
Other payments, permitted under appropriate legislation, including damages.
** A holding deposit is money paid when you've agreed to rent a property, but haven't signed a contract. If you pay a holding deposit you're guaranteeing you'll take up the tenancy. If the agents accept it they're guaranteeing they'll let the property to you, subject to references being accepted. A holding deposit is set against your first months rent. If the agreement is cancelled, and it's not your fault and all information you provided upon application was accurate, the holding deposit would be returned to you.
The agent is a member of the Property Redress Scheme and Client Money Protect.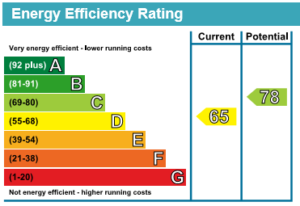 Interested in this property? contact us...
Interested in this property? contact us...